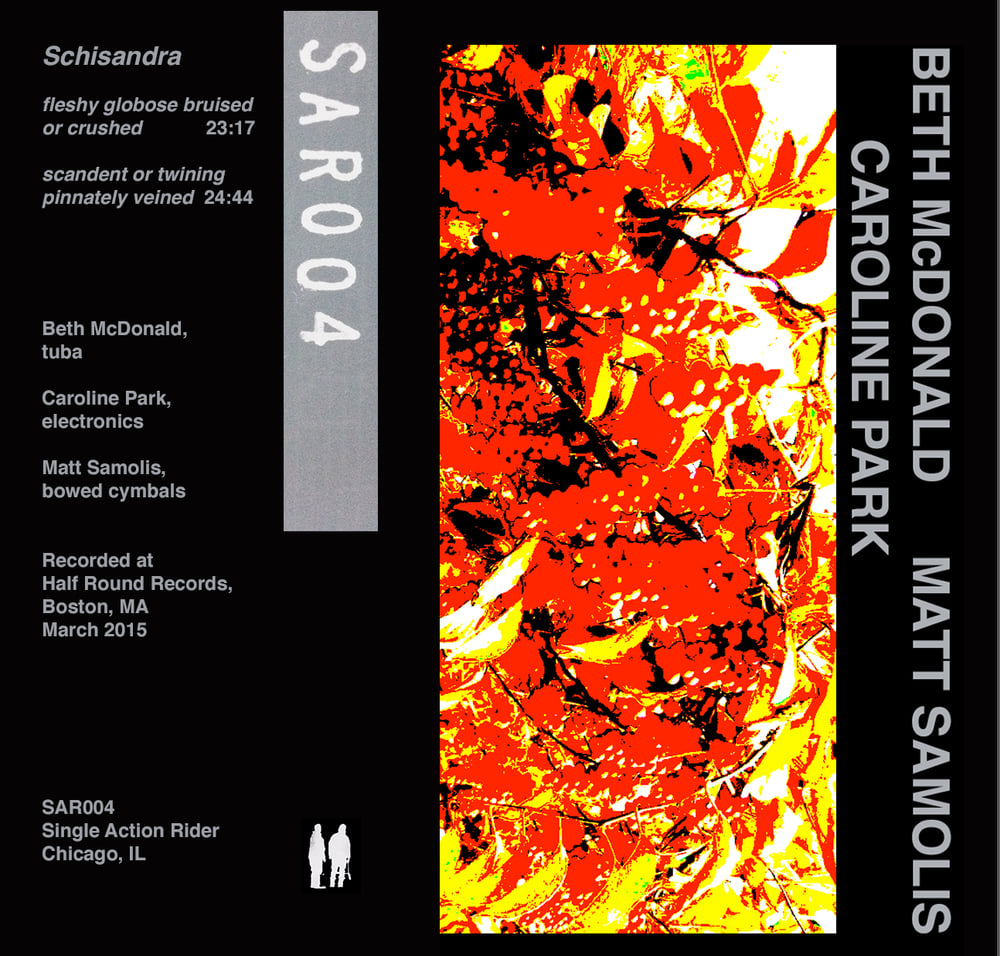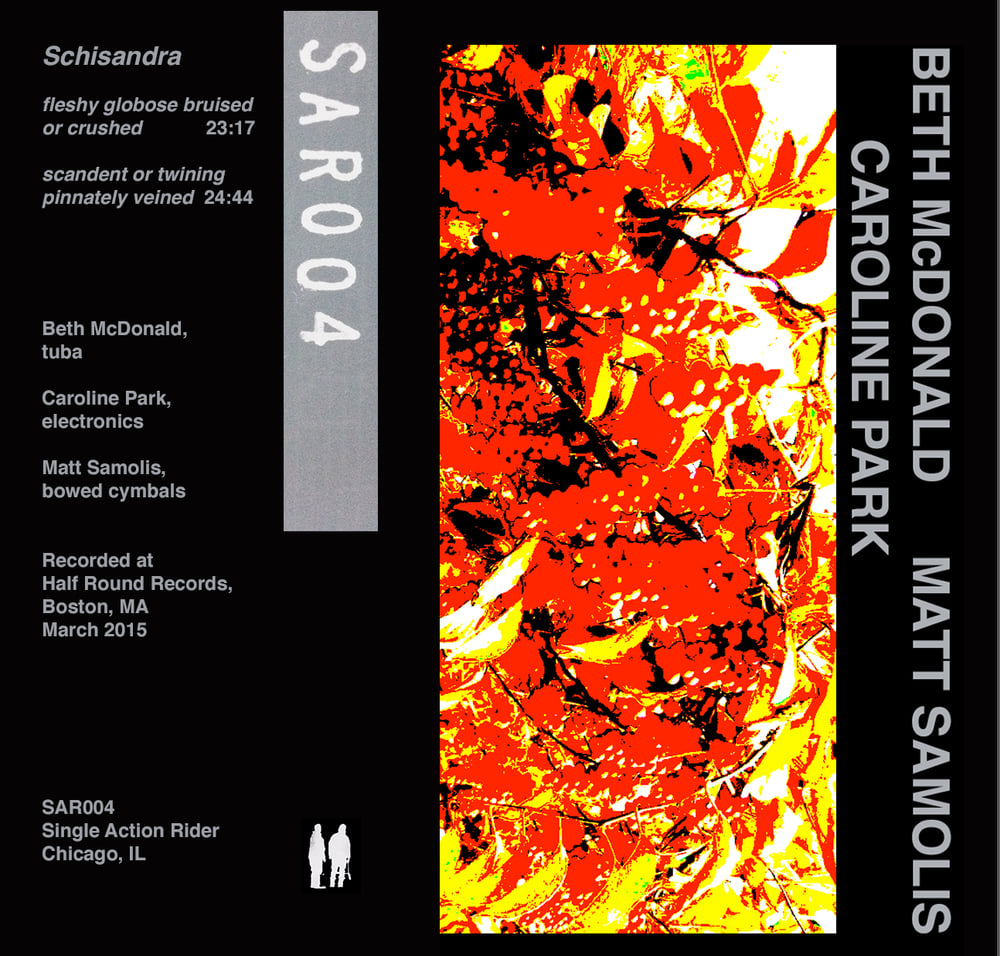 SAR004 - Beth McDonald/Caroline Park/Matt Samolis "Schisandra"
by Caroline Park , Beth McDonald , and Matt Samolis ,
$6.00
Beth McDonald, Caroline Park, Matt Samolis "trio" tape (SAR004). 40+ minutes of drones, small sounds and bowed cymbals.
Cassette run is limited to 26 copies and will start shipping out on June 25th. It also comes with a free download of the record as well.
Digital version available (for streaming or cassette-free purchase) at https://singleactionrider.bandcamp.com/album/schisandra
NOTE - if you live in Chicago, local pickup is an option for only $6. If you live outside of Chicago, please select "$8 ppd" as your price. Thanks!